La televisora ​​estadounidense DISH Networks está demandando a otro proveedor de IPTV en los Estados Unidos, pero con un giro. En una demanda presentada en un tribunal federal de Delaware, DISH afirma que East IPTV retransmite ilegalmente sus canales a través de Internet. Sin embargo, la emisora ​​también está demandando al proveedor de alojamiento de East por no responder a las numerosas demandas de eliminación.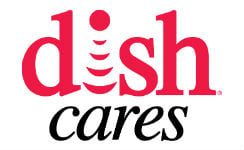 La cadena DISH Networks se está convirtiendo en una de las compañías más litigiosas del mundo cuando se trata de abordar a los proveedores de IPTV sin licencia.
Una demanda presentada esta semana en un tribunal federal de Delaware tiene a la compañía apuntando a Serverlogy Corporation y a varios John Does, "juntos haciendo negocios" como East IPTV.
El problema aquí es que Serverlogy Corporation es una empresa de alojamiento que, según se informa, ofrece ancho de banda a un cliente que ejecuta un servicio de IPTV, pero que no actuó después de numerosas quejas de infracción de derechos de autor con respecto a su cliente.
El sitio web de East IPTV es un asunto profesional que da a los visitantes la impresión de que es un servicio legítimo. DISH ve las cosas de manera diferente, sin embargo, declara que el servicio es culpable de infracción directa de derechos de autor debido a que los canales con licencia para DISH se transmiten ilegalmente a través del servicio East IPTV.
La demanda afirma que las personas que se encuentran detrás de East IPTV capturan la programación DISH en vivo y la transcodifican para su transmisión a través de Internet, y la transfieren a otros servidores operados por la compañía para su entrega a los usuarios finales. Los clientes pueden comprar un decodificador con una suscripción de un año por $ 199.99 y suscripciones adicionales de $ 99.99 por cada año subsiguiente.
La demanda indica que DISH ha estado enviando avisos de infracción con respecto a East IPTV a las redes de distribución de contenido (CDN) durante algún tiempo, con al menos dos CDN que eliminan el contenido de DISH en marzo y junio de 2018. Sin embargo, la emisora ​​dice que este IPTV interfirió con estos esfuerzos moviendo sus ofertas de canal a otros proveedores.
En total, 34 avisos de infracción que exigen que East IPTV cese y desista de sus actividades fueron enviados por DISH entre enero de 2017 y la fecha de la demanda. Esto significa que East IPTV como "conocimiento real" de sus infracciones, dice DISH.
Al pasar a Serverlogy, DISH describe a la compañía como un CDN que comercializa y vende soluciones de alojamiento, a través de las cuales ha "contribuido a sabiendas y obtenido beneficios de la infracción de derechos de autor cometida por East", causando un gran daño a la emisora.
"Desde el 11 de septiembre de 2018, Serverlogy se ha negado deliberadamente a tomar medidas razonables para evitar que East utilice sus servicios y servidores para infringir los derechos de autor de DISH, incluso después de que Serverlogy se enterara de los actos de infracción específicos y repetidos de East", se lee en la demanda.
"DISH y Networks enviaron ocho avisos de infracción a Serverlogy, que informan a Serverlogy del uso flagrante y sistemático de los servicios y servidores de Serverlogy para transmitir, distribuir y realizar públicamente los Canales Protegidos a los Usuarios del Servicio.
"En lugar de trabajar con DISH para frenar esta infracción, Serverlogy se cegó voluntariamente a la repetida infracción de East, no pudo rescindirla ni tomar ninguna acción para eliminar o deshabilitar el contenido infractor".
Como resultado, DISH dice que Serverlogy no puede confiar en las disposiciones de "puerto seguro" de la DMCA. No solo no tomó medidas en respuesta a las quejas de derechos de autor, sino que el proveedor de alojamiento tampoco tiene un agente DMCA registrado. En la parte superior, no ha adoptado e implementado razonablemente una política de infracción reiterada, dice DISH.
En resumen, DISH está demandando a East IPTV por infracción directa y a Serverlogy por infracción contributiva y indirecta, al tiempo que describe las acciones de la empresa de alojamiento como "intencionadas, malintencionadas, intencionadas, intencionadas y sin tener en cuenta y con indiferencia los derechos de DISH".
Además, DISH exige una orden judicial permanente contra todos los demandados y daños legales de hasta $ 150,000 por cada trabajo registrado infringido, más los honorarios legales. En el momento de redactar este informe, el sitio web de East IPTV se mantiene en funcionamiento.
La queja presentada por DISH se puede descargar aquí (pdf)
US-based broadcaster DISH Networks is suing yet another IPTV provider in the United States, but with a twist. In a lawsuit filed at a Delaware federal court, DISH claims that East IPTV illegally retransmits its channels via the Internet. However, the broadcaster is also suing East's hosting provider, for failing to respond to numerous takedown demands.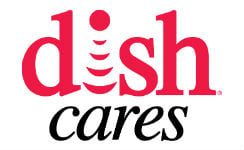 Broadcaster DISH Networks is emerging as one of the most litigious companies in the world when it comes to tackling unlicensed IPTV providers.
A lawsuit filed this week in a Delaware federal court has the company targeting Serverlogy Corporation and several John Does, "together doing business" as East IPTV.
The twist here is that Serverlogy Corporation is a hosting company, reportedly offering bandwidth to a client running an IPTV service, but one that failed to act following numerous copyright infringement complaints regarding its customer.
East IPTV's website is a professional affair, giving visitors the impression that it's a legitimate service. DISH sees things differently, however, stating that the service is guilty of direct copyright infringement due to channels licensed to DISH being illegally broadcasted via the East IPTV service.
The suit claims that the people behind East IPTV capture live DISH programming and transcode it for streaming over the Internet, shifting it to other servers operated by the company for delivery to end-users. Customers can buy a set-top box with a one-year subscription for $199.99 and additional $99.99 subscriptions for each subsequent year.
The lawsuit states that DISH has been sending infringement notices concerning East IPTV to content delivery networks (CDNs) for some time, with at least two CDNs removing DISH's content in March and June 2018. However, the broadcaster says that East IPTV interfered with these efforts by moving their channel offerings to other providers.
Overall, 34 infringement notices demanding that East IPTV cease and desist its activities were sent by DISH between January 2017 and the date of the lawsuit. This means that East IPTV as "actual knowledge" of its infringements, DISH says.
Shifting to Serverlogy, DISH describes the company as a CDN that markets and sells hosting solutions, through which is has "knowingly contributed to, and reaped profits from, copyright infringement committed by East," causing great harm to the broadcaster.
"Since September 11, 2018, Serverlogy has deliberately refused to take reasonable measures to stop East from using its services and servers to infringe on DISH's copyrights —even after Serverlogy became aware of East's specific and repeated acts of infringement," the lawsuit reads.
"DISH and Networks sent eight notices of infringement to Serverlogy advising Serverlogy of East's blatant and systematic use of Serverlogy's services and servers to transmit, distribute, and publicly perform the Protected Channels to Service Users.
"Rather than work with DISH to curb this infringement, Serverlogy willfully blinded itself to East's repeat infringement, failing to terminate them or take any action to remove or disable the infringing content."
As a result, DISH says Serverlogy cannot rely on the DMCA's 'safe harbor' provisions. Not only did it fail to take steps in response to copyright complaints, the hosting provider does not have a registered DMCA agent either. On top, it has failed to adopt and reasonably implement a repeat infringer policy, DISH says.
In summary, DISH is suing East IPTV for direct infringement and Serverlogy for contributory and vicarious infringement, while describing the hosting company's actions as "willful, malicious, intentional, purposeful, and in disregard of and with indifference to the rights of DISH."
Alongside, DISH demands a permanent injunction against all defendants and statutory damages of up to $150,000 per registered work infringed, plus legal fees. At the time of writing, the East IPTV website remains in operation.
The complaint filed by DISH can be downloaded here (pdf)